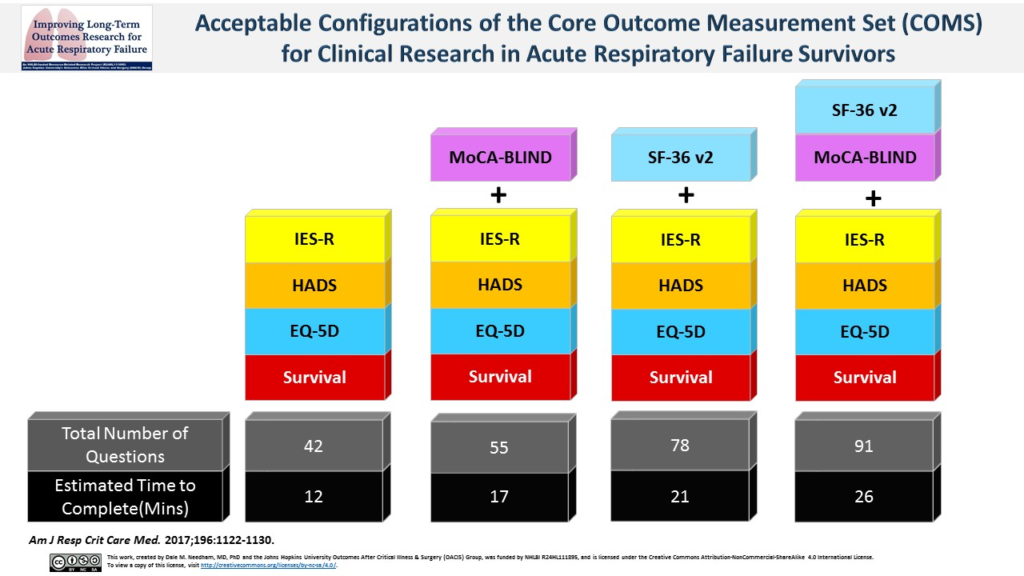 A NIH National Heart, Lung, and Blood Institute working group recommended this core outcome measurement set (COMS) for all studies evaluating post-hospital patient outcomes. PubMed
Below are example publications and study protocols that report all components of the Core Outcome Measurement Set (COMS) for post-hospital research of acute respiratory failure survivors.
To have publications and study protocols added to this list, please email us at improvelto@jhmi.edu or via our contact us page. 
Publications:
Minimum COMS
Minimum COMS + SF-36
Minimum COMS + MoCA
Study Protocols: